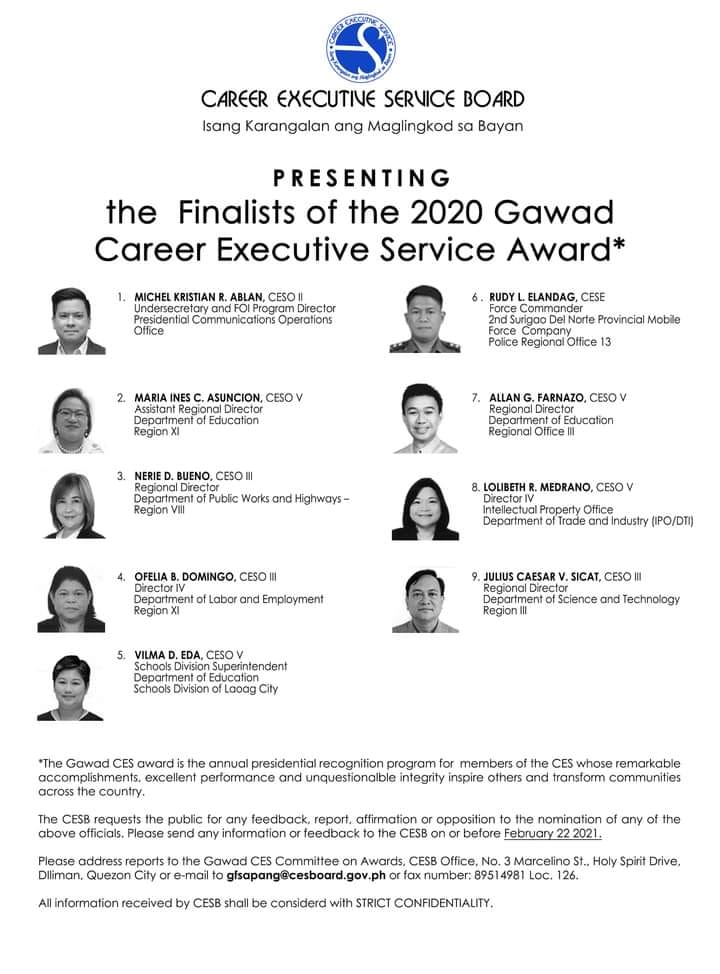 Regional Director Allan G. Farnazo and Assistant Regional Director Maria Ines C. Asuncion are two of the nine finalists of the 2020 Gawad Career Executive Service (CES) Award.
The Gawad CES award is the annual presidential recognition program for members of the CES whose remarkable accomplishments, excellent performance, and unquestionable integrity inspire others and transform communities across the country.
DepEd Davao Region indeed has the best leaders in the country. We are so blessed!